Come join our exciting Summer Classes! 👉
Summer is a great time to try new classes, continue progress made through-out the year, and also prepare for the coming year giving yourself the best start! We have several different summer options between normal weekly classes and super fun one week camps!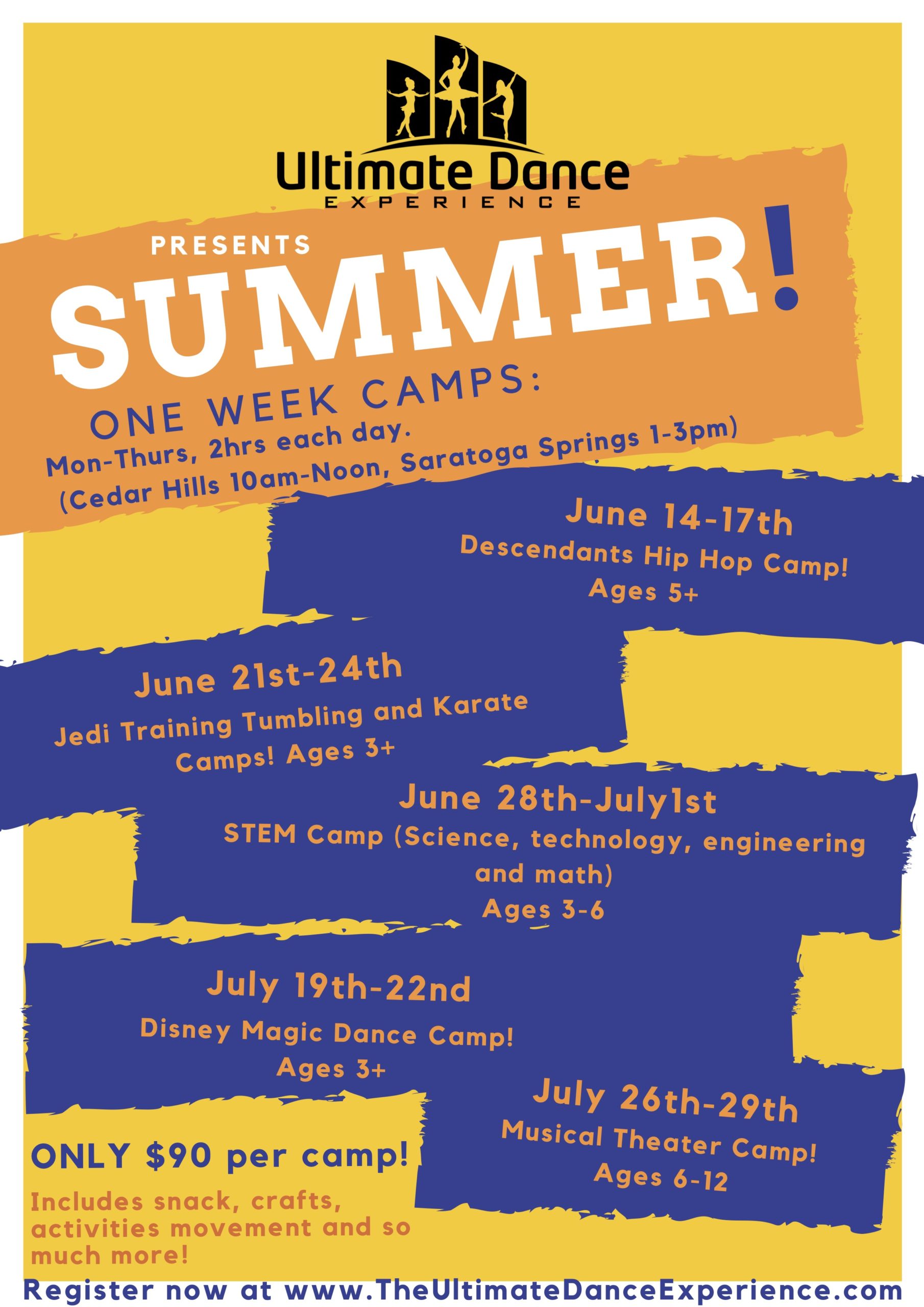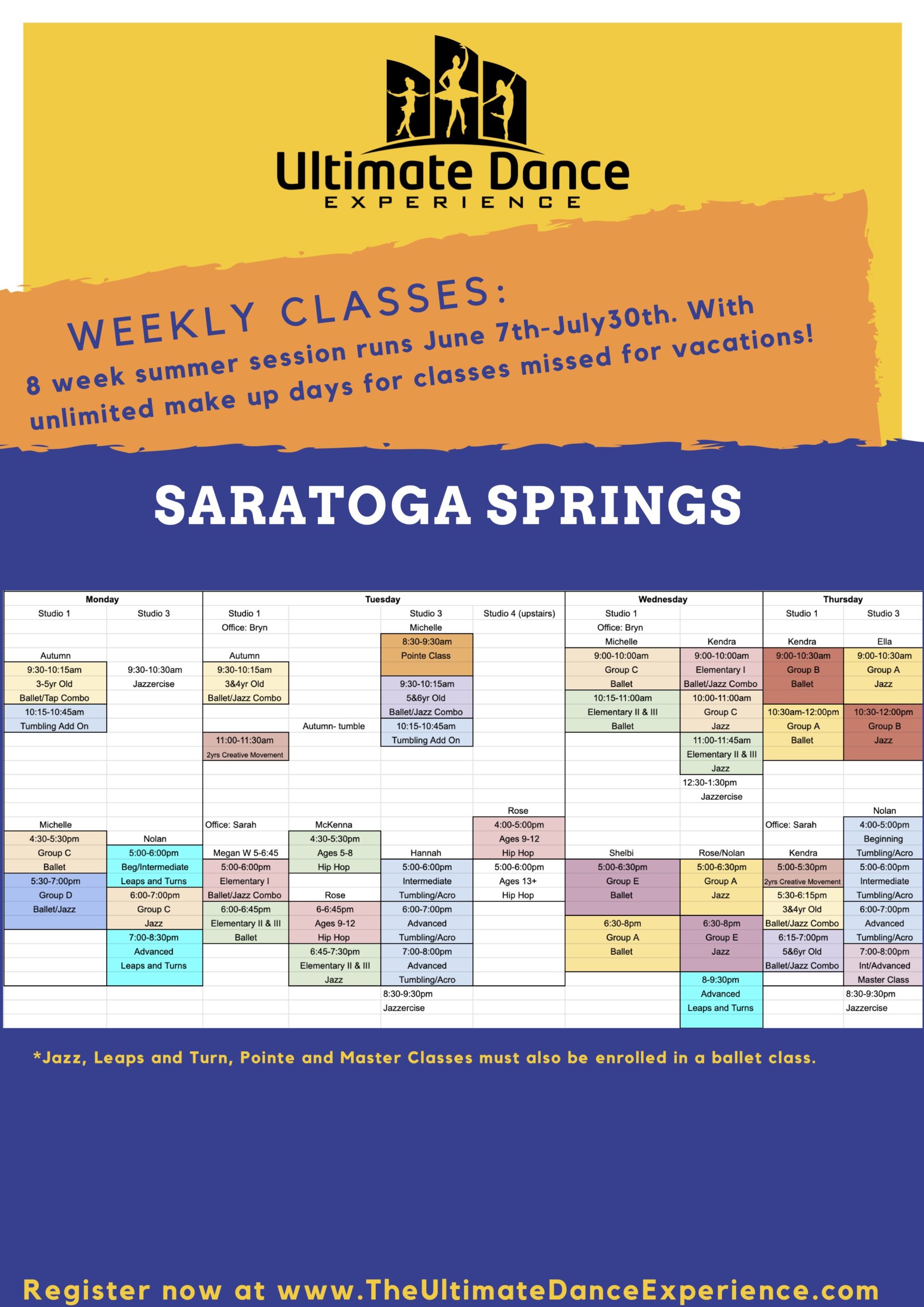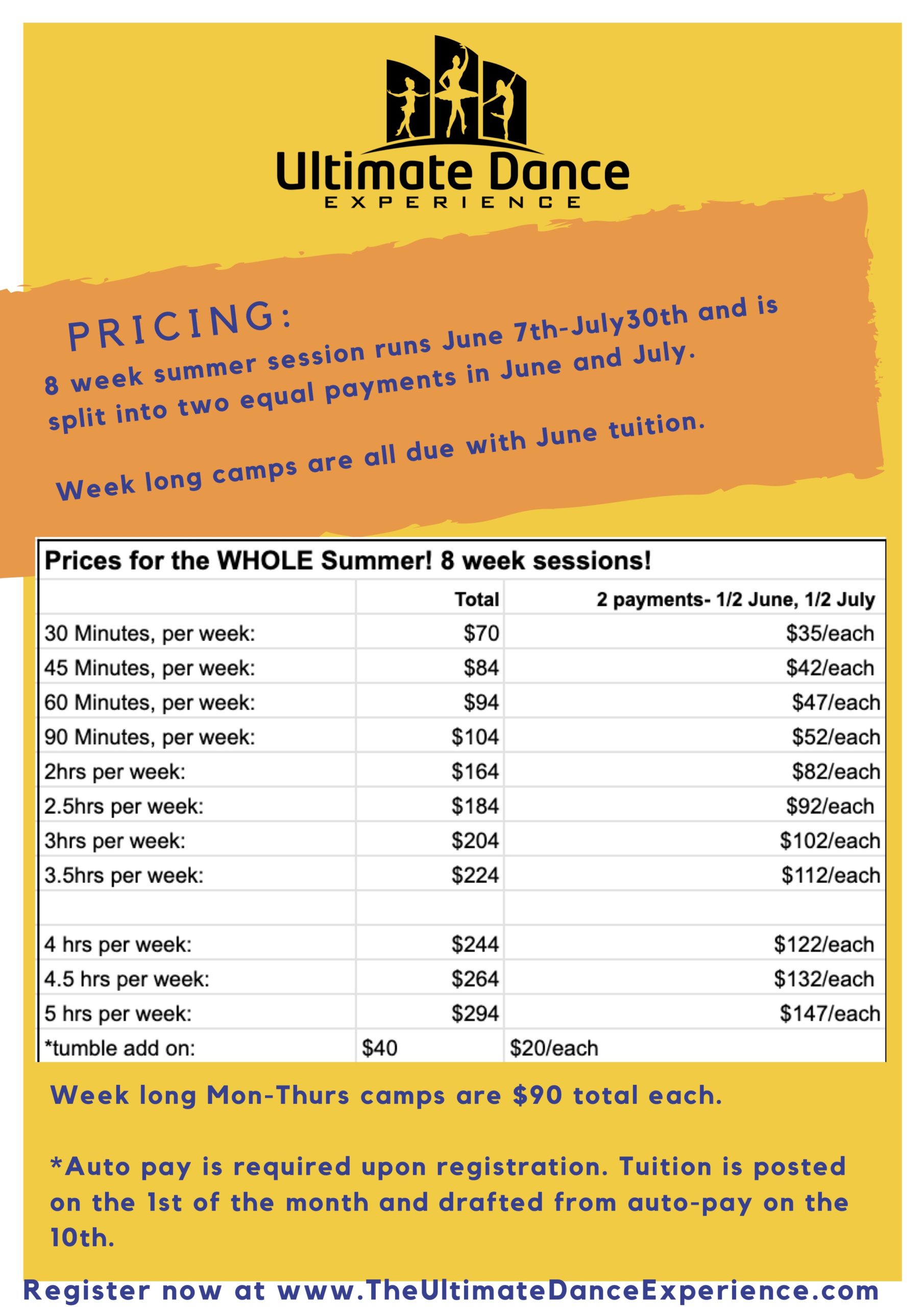 ** Must be enrolled in a ballet class to participate in jazz classes
CLICK HERE TO REGISTER NOW FOR SUMMER.
Happy Parents and Dancers
I have been so impressed with Ultimate Dance. I have had boys and girls dance here from all ages teens to toddlers. Ultimate never disappoints. My kids have had  fun as well as grown as dancers. Some of my kids compete too. Ultimate has the best family dance balance. My kids are very competitive but we don't spend our whole lives at the studio. We all love the studio!!!

Fipe Higginbotham

We love Ultimate! My daughter has only taken dance there for a year and the amount that she has grown and progressed in that year has been incredible! The teachers are all amazing and really have the kids best interest at heart. My daughter loves it and would dance every minute of every day if she could!

Tanya Foster

My daughter has been dancing at Ultimate Dance Etc. since she was 3 years old. She started off as a quiet, shy girl that plugged her ears during each tap dance class and would often run out to see mom because she was 'nervous'. Because of dance, she has since become a confident, 'I can do anything' young woman. The work ethic she has learned from dance has helped her in other aspects of her life, including her school work. We love Ultimate Dance!!!

Tina Gifford